Getting Started with Subscription Web Design
In this beginner-level course, students will learn the ins and outs of selling subscription web design services to clients. Design a stable business with recurring income, get clients that will pay you every month forever, and build a lifestyle that you love in the process.
Wondering how to avoid the "feast or famine" cycle of constantly needing to get new clients for your business to survive?
In this course, you'll learn exactly how to build a recurring income business that fits with your lifestyle and meets your goals, without falling victim to the "feast or famine" cycle.
Learn the exact process I used to create a six-figure web design business with subscriptions
Learn how to craft an origin story that helps clients understand your model and sign up
Avoid the pitfalls and mistakes that come with along with implementing this business model
Get the 4-phase process my team uses to design great websites profitably and efficiently
Learn how to price, present, and promote your subscription services to potential clients
Get fill-in-the-blank templates including our subscription contract and build sign-off forms
Newbies!
Brand new web designers who feel unsure about charging thousands for web design work
Intermediates
Seasoned web designers looking for a way to add a recurring income option to their offerings
Agency Owners
Any web designer or agency who wants to kill the "feast or famine cycle" in favor of stability
Course Overview
Course contains 15 lessons (15 videos at 3hr 38min).
Total course run time: Currently 3hr 38min
All videos accompanies by written posts.
Inside:
The Subscription Mindset and Model
The Premise – Why and How the Model Works

The Huge Perks of the Model

The Pain Points (and Pitfalls) of the Model
Design Your Subscription Business
Getting Clients for Your Business
Profitability and Efficiency
Supporting Your New Clients (Forever!)
One of the biggest challenges in any business is building something that will last. Us web designers often fall into the "feast or famine" cycle. Can you relate? One week you're slammed with work. The next, nothing. And in the traditional model, no work means no income.
A business mentor once told me something I've never forgotten: "Find customers who will pay you month after month, year after year." So when I decided to go into the web design business for myself in 2015, I did something radical: Instead of charging thousands of dollars for a website, I'd charge around $75 per month.
It might sound crazy, but it worked. It worked REALLY well. And that was only the beginning.
The numbers look a lot different for me these days, but the principles are the same! You have what it takes to build a stable, recurring income, subscription web design business too. I'll teach you how to a design a business you love, stay profitable, and kill the "feast or famine client conveyor belt" once and for all.
– Steve
Your Trainer / Agency Owner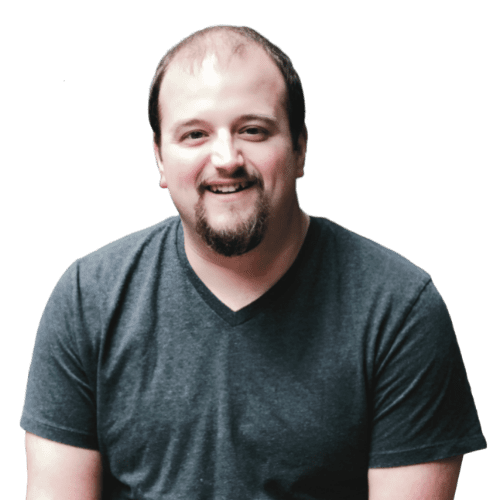 Also included when you join:
Immediate & Lifetime Access

Course Certificate Upon Completion
Contract & Signoff Templates
Important Additional Notes:
This course is designed to be introductory and NOT overwhelming. Right now, the best way to "graduate" to the next level after this course is to join my mentorship program. Click here to learn more.
We're not gonna be looking at the fine points of HOW to design websites. This is a business-focused course, designed to introduce you to the subscription model and how to integrate it with your current business.
Remember, take it slow. I don't recommend "burning down" your current business model and replacing it with the subscription model. Add it in slowly, maybe by offering it as a "down sell" to your current services.
How long is the course?
This course consists of 15 lessons total, across 5 main topics. The overall runtime is 3 hrs and 38 minutes.
What if I need personalized help?
If you want or need further support, I have a small group mentorship program you can join. It is available here. The difference is, the course is for someone starting from zero who needs a roadmap. The mentorship is for those who need personalized help along the way to get to the next level. Many have chosen to do both! I recommend starting with the course and going from there. 
Do I have lifetime access to the course?
You have full access to the course for as long as it's up! (which should be a very long time ) There's no enrollment deadline or course closing.
Will the course be added on to?
Not likely as the course is already 100% built out and in place but I will make any updates or additions needed to refine or add to the process if need be.
Are there tests or quizzes?
Nope! Consider this more like a training guide than an academic course.
What format is the course in?
Each lesson will be in video walk-through format and accompanied by written posts.
Will the course ever close or expire?
It will be available until it's either discontinued or revised/updated. In short, it will be up and updated for a very, very long time ;)
So, Are You Ready to Build a Stable Business that Supports Your Family and STOP the Client Conveyer Belt Forever?
Join the course now and start your journey to:
• Build recurring income so you can (finally!) stop trading time for dollars.
• Learn how to structure the business the RIGHT way (avoid the mistakes I made…)
• Get clients who pay you every month, forever, long after most of the work is done.

👇🏻 Don't Just Take My Word For It 👇🏻
Steve is a spectacular teacher, and speaking with him was so easy. I was able to explain the problems I was currently having with my business, and Steve was able to give great advice and insights and how I could improve my web design business.
Student Ratings & Reviews
No Review Yet